So, today at work (yes I have to work on Sundays sometimes) there was nothing for us to do, as is often the case (...then why make us come in on Sunday?) so our boss gave us interns some petty cash to spend the afternoon at a museum, which I'll admit, was pretty awesome and considerate of him. Despite the mob scene that was 5th avenue due to the
Puerto Rican Day Parade
, we made it to
the Met
to see
The Model as Muse exhibit
which I've only been talking about wanting to see since I got back from school. We also made it to see
the current roof garden sculpture
which was very cool, though I'm still sad I never saw the
giant balloon animals
.
Anyway I must say that I was somewhat underwhelmed by the exhibit and wish there had been more of the older, more classic stuff (ie: before the 1970s), but I still thoroughly enjoyed myself and even got to go see it on the job- sweet! Overall, the exhibit was a nice combo of photographs, historical information, old fashion mags and actual garments. Here were a few of my personal favorites:
Lisa Fonssagrives photographed by Penn Irving, Dovima photographed by Richard Avedon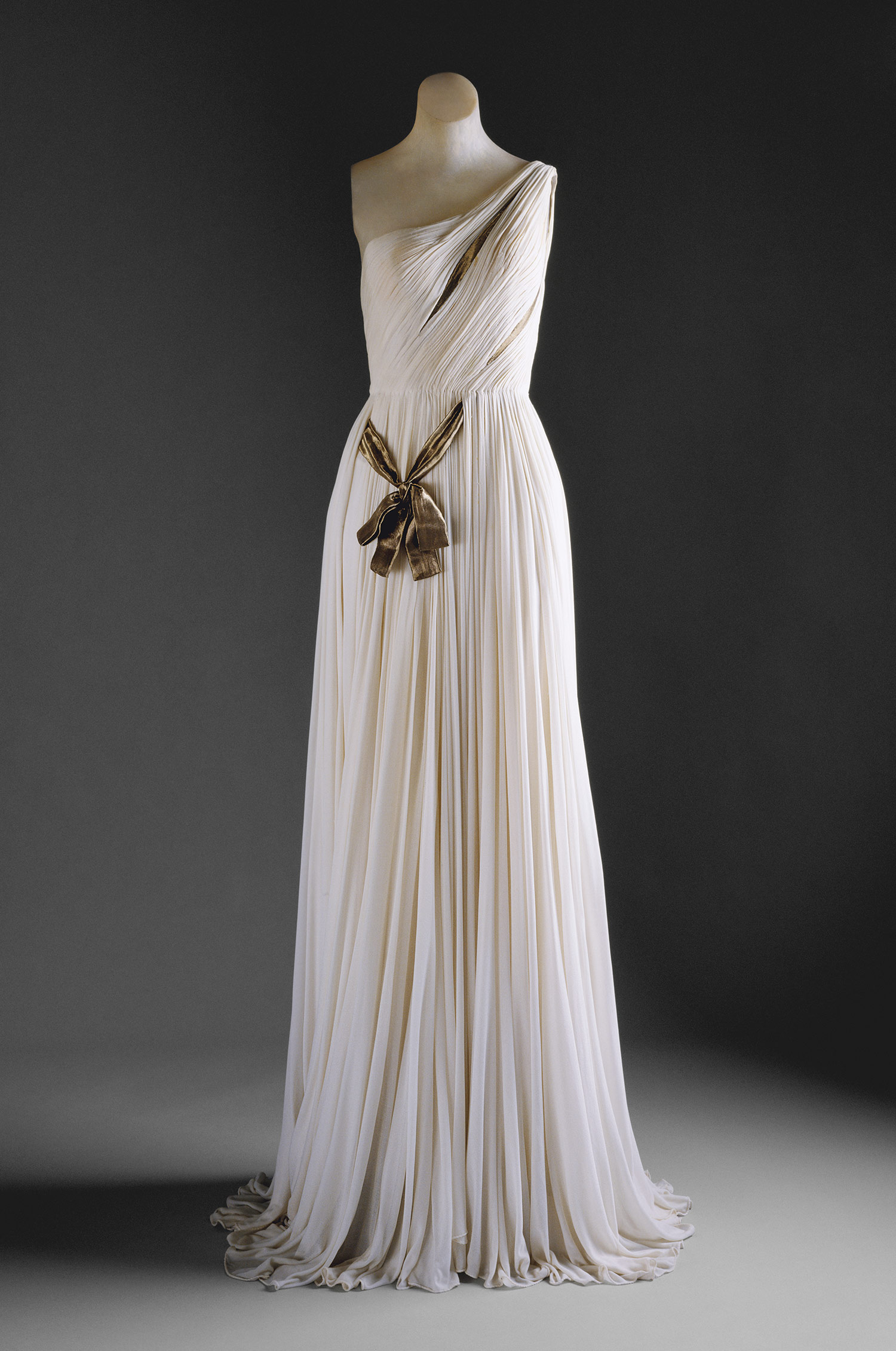 Sunny Harnett photographed by Richard Avedon in a Madame Grès Evening Gown, 1954


Twiggy photographed by Melvin Sokolsky and Gosta Peterson
I would post so many more (including some of I think, Naomi Campbell with a feather boa and a couple other more recent photos), but it's hard to find all the photos online and sadly they wouldn't allow you to take pictures of the exhibit. There was also a book, but I didn't really have $35-$50 to spend... though it would have been lovely. haha.
However, you
can
check out a mini virtual tour of the exhibit (cool!):
Anyway, my apologies for falling behind on my blog reading and commenting... I tried bringing my computer to work today and got all excited thinking I would catch up, but unfortunately I was unable to get the internet connection (I connected but it was local only... boo.) I guess that's to be expected when you work outside. Alas, we all know I'll get there at some point, and for now, I'm just going to blog (and read) what I can, when I can, and if anyone wants to read it, that's great, if not, oh well, that's ok too ;) And some day you'll see my shopping... someday... haha
Regards,
Freddie
P.S. My other boss has coined a nickname for me: fashintern. haha. I like it.