So, remember that summer internship with
Shakespeare in the Park
that I was 10 times elated about? Well imagine my chagrin when I received my official intern packet and saw this:
"Do not – under any circumstances or for any reason – wear open toed or open heeled shoes. If the potential loss of one or more digits does not frighten you enough, -------- can demonstrate the verbal abuse you'll encounter from staff and crew if someone catches sight of your verboten footwear. Ballet flats also do not count as real shoes that will protect your foot if something is dropped on it. Also, no dresses or skirts. Under no circumstances should anyone's chosen apparel keep them from climbing, crawling, walking, or schlepping various materials from point A to point B."
WHAT? WHAT? I'm sorry... but what on earth am I supposed to wear? I anticipated the no open toed shoes rule and prepared myself for a summer of keds and ballet flats... but no ballet flats? No skirts? No dresses? I can climb, crawl, walk, schelpp, and even ride a bike in skirts and dresses! I've been doing it all my life!
After restraining my tears (am I really that vain? I suppose so), I moped around for a bit and picked myself up because I had callbacks to attend (fingers will be crossed as tight as can be until Monday) and realized that I needed to accept this as fashion challenge, rather than a fashion punishment. However, this is where I need your help:
I am going to need shorts for this summer.
Here is something you should know about me: I don't like shorts. I own only a couple of pairs, which I doubt even fit me anymore, and I hardly ever wear them. I just don't like how I look in shorts. I have a curvy behind and large thighs with a smallish waist and it makes flattering, well fitting shorts (and pants for that matter) quite hard to come by. So, I need your help! Suggestions, comments, ideas, advice - anything is appreciated! What sort of shorts can a petite but curvy gal like me pull off?
p.s. rompers I'm sure would be suitable too... but I feel like these are even less likely to flatter my body type. (I also have a long torso and short legs).
Well... here's for some "short" inspiration... can someone not tall and skinny and leggy pull any of these off? Any other cute (affordable!) shorts lurking out there that you'd like to point me in the direction of? ;)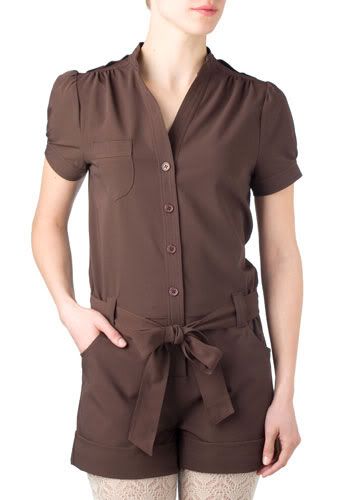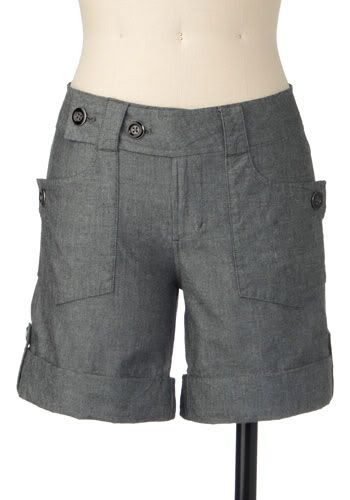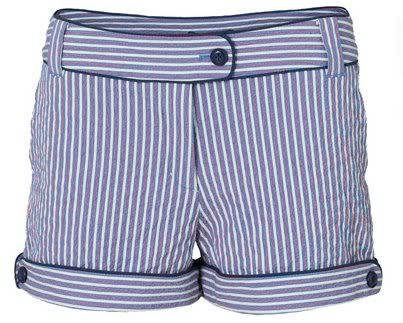 Modcloth
,
Orla Kiely
,
Anthropologie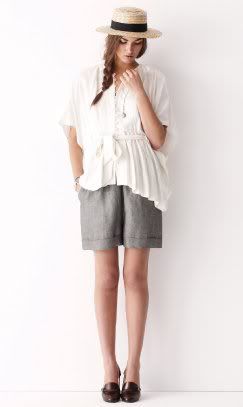 Lover
,
Anthropologie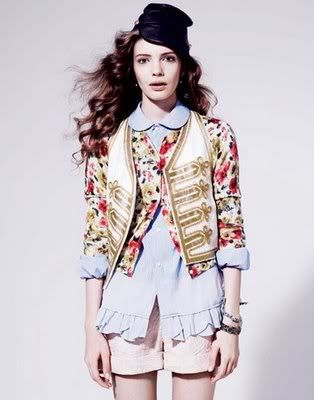 Urban Outfitters
, unknown ebay seller,
Teen Vogue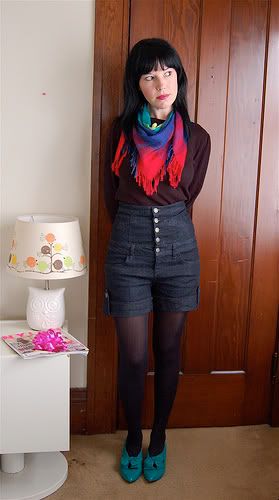 Weardrobe
So I guess I've got a fair amount of inspiration... I just need to know where I can find similar things... that and can afford... if they look good on me...
Anyway, I'm sorry if this post sounded very whiny "I hate my body-esque," I honestly didn't mean for it to. Sure, like all girls, there are parts of my body I like more than others, and parts I feel insecure about and like to cover up, but I'm really just laying out the facts here... and the biggest fact is: I need shorts.
Of course here in Ithaca, it still seems ridiculous to think it could ever be warm enough for someone to wear shorts... but I know it will be before I know it. Does that make sense? ;)
Regards,
Freddie