Halloween falls on a Saturday this year, which is excellent when you're a college student. Of course, this also means it gets celebrated two nights in a row. Last night, I got to act in a haunted house. I got all creepified and sat on a table that was covered in "blood" and candy in the middle of an empty room. When the tour guides led people into my room they would tell them something about me (little Suzie, or Cindy, or Samantha, haha) and my mental patient status. I would offer the guests candy in my best creepy, possessed child voice (a lot of people were too scared to take any, haha) and when they were all spread out standing around the table, other people who were hiding behind tarps taped to the walls of the room would scream and yell and some other people would grab at their legs from underneath the table. Haha, it was so much fun seeing everyone's reactions! (And having to report back to everyone behind the tarps after each round, haha) A lot of people got
so
scared! Good times :)
Now who though I couldn't be creepy... huh? ;)
After the haunted house I decided to run with my character for the rest of the night. I've never gone the scary Halloween costume route before and it was
a lot
of fun.
However, tonight will be much more lighthearted. I'm attempting to dress up as Mary Poppins.
What are you going to be?
Also, it's about time I post embarrassing old photos on this blog... right? And what better way to do so than with a Halloween flashback!
2003: As a cow. I had a cow bell and a tail too.
(This outfit was actually a reprise of 2001, but I don't have pictures on this computer, or maybe even on any computer, from before '03).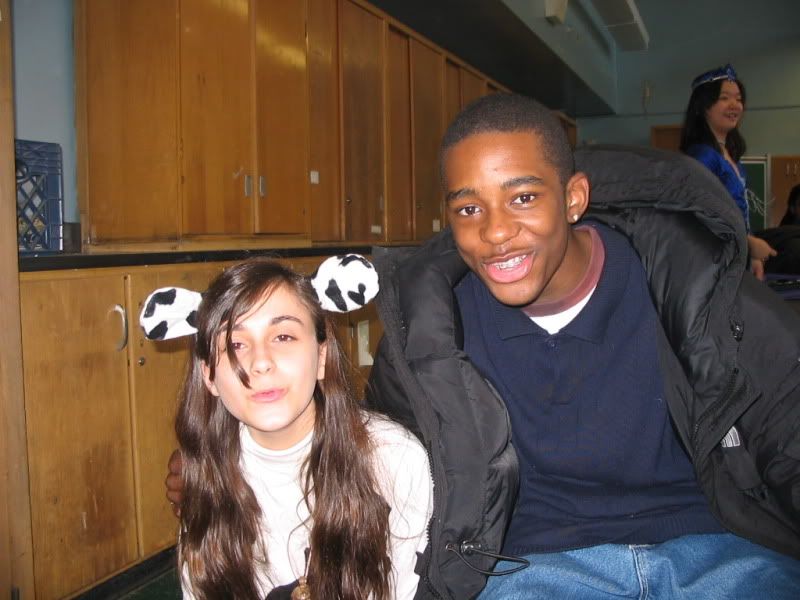 still growing out the bangs of my youth here...
funny how my hair styles seem to have come full circle ;)
2004: As Dorothy. With two of my besties: the cowardly lion and a tap dancing, sexy ladybug (haha, love you my friend but that doesn't make me less amused by this, haha)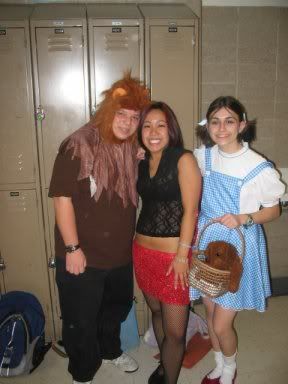 yes, that is a child's costume.
2005: As Peter Pan. I don't seem to have a picture, which is sad because I really think this was a good one. Maybe I think it was good because I don't have a picture? ;P
2006: Minnie and Mickey. Yeah, not gonna lie, this was pretty legit.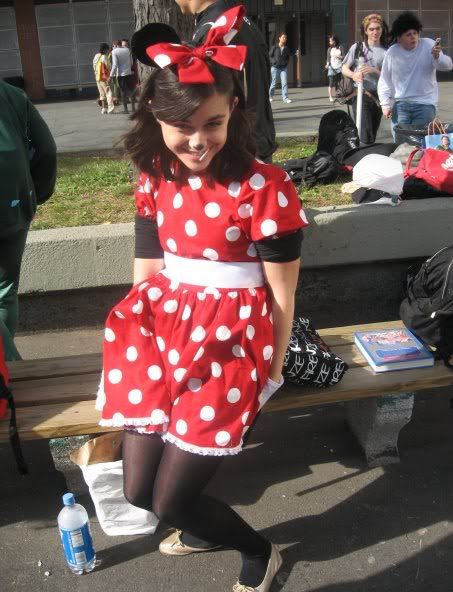 My momma made this dress. When I was little, she always used to make my Halloween costumes. That stopped around high school. I was supposed to make this myself but was too busy so I talked her into it ;)

Also, that thurr is my bestie. And yes, even as Mickey he wears a polo. hahaha.
2007: Audrey.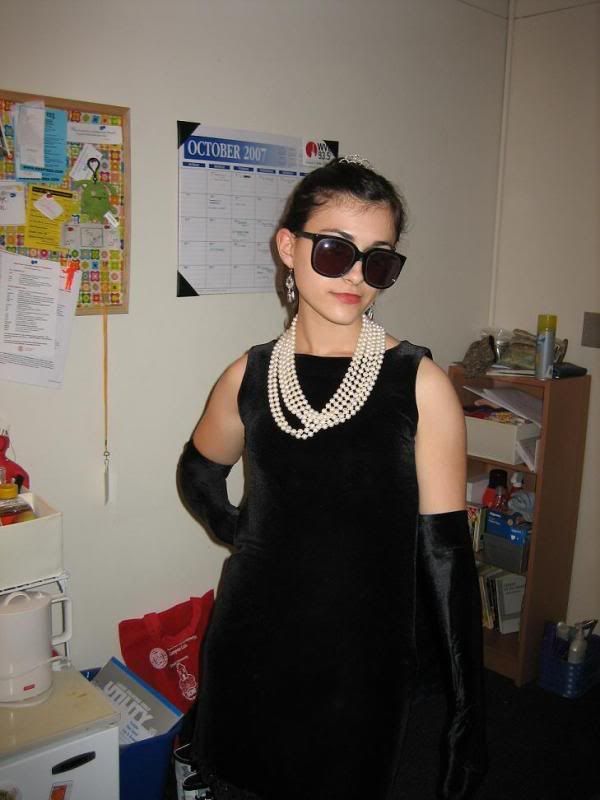 Oh my freshman dorm. Memories.
2008: Minnie reprise.
haha.
I was going to cop out and go with Minnie or Audrey again this year because I have all the things I need... but I decided to try to be a little more creative and come up with something different. I'm mostly putting the outfit together from stuff I already have so we'll see how it goes ;)
Happy Haunting.
Regards,
Freddie

p.s. if any of my friends object to the presence of their photos here, just let me know and I'll take them down.